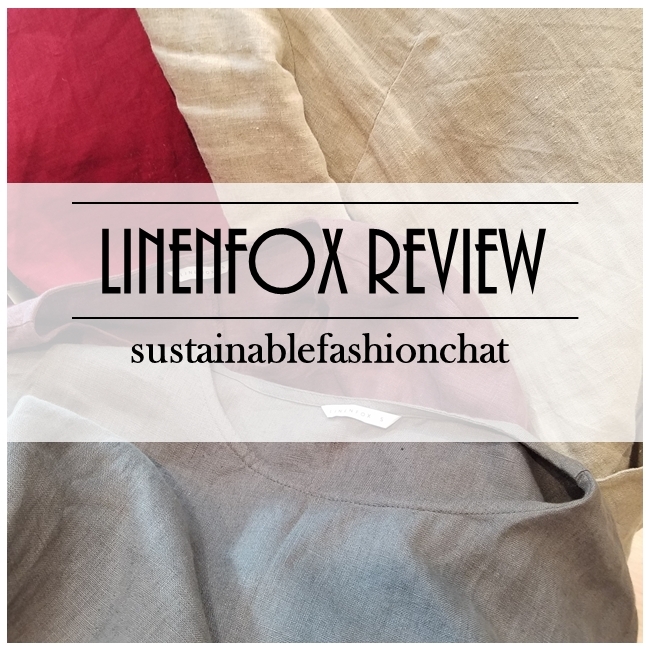 Linenfox has quickly become one of my favorite places to buy affordable, responsibly made, casual, yet stylish pieces. I went from a single dress earlier this summer to 7 items in just a few months. I've gotten quite a few questions about the quality of fabric (especially how it compares to Elizabeth Suzann), so I figured I'd do a big review post of all the items I've purchased so far.
Also a disclaimer: I am not being compensated for this review nor have I been gifted any of these pieces. I just really love them and there's been quite a bit of curiosity about them, so I figured I'd do this post.
First I'll cover some overall impressions:
| CUTS & STYLES | While each piece is very simple, I still find them very unique feeling. That's one thing I've started really emphasizing in my wardrobe -- uniqueness while still being understated and classic. All of my Linenfox pieces fit the bill perfectly.
| CONSTRUCTION | Every piece I have received has been extremely well-constructed. While the seams are serged vs. being french seams, everything is still completely professional and finished looking. Also, the detailing like pockets, chest darts, and waist details on the jumpsuit are all a notch above anything I would try to make myself.
| FABRIC | There's something about the Linenfox fabric that I really love. It's organic linen from Lithuania and it has a substantial feel while still draping well. It's hard for me to directly compare with ES linen because I don't own any at the moment, but from what I remember, the ES might be a bit softer and thicker. I expect the Linenfox fabric to soften over time, and while, from the pictures on the site, the milky white might be a bit see-through, all of the other colors are completely opaque. When the pieces first show up, they also have this faint fragrance, which to my mind is the scent of the linen plant itself. I don't know if it really is, but I feel somehow really connected to the earth and soil when I wear these items, especially the natural gray colored ones.
| FIT | I'll do more detailed comments for each piece below, but I find the fit absolutely true to size, except for the jumpsuit (more on that below.) I'm 5'6", about 115 pounds and usually wear size Small and size 4. I've ordered all Smalls from Linenfox and they fit perfectly.
| PRODUCTION & SHIPPING | I've placed multiple orders now, and it typically takes about 2 weeks from when I order to when it ships. After the shipping notification, it's about a week between when it scans in Lithuania and when it arrives in the US. After that, it's another 3-4 mail days before it arrives. So generally, it's a three week wait time between order and delivery. Normal delivery is $8 flat, no many how many pieces you order. I think that's a super-reasonable price considering the pieces are coming from Lithuania!
| CUSTOMER SERVICE | The ladies at Linenfox are super-sweet. They are always responsive to questions and also completely open to customization of the pieces, which is awesome.
OK - now we'll get into a piece-by-piece breakdown. It's a bit hard to identify them because they don't have individual names in the Etsy store, so I'll link to an example piece for each one.