As you may have read in my Elizabeth Suzann post, I decided to return the linen Georgia tee in favor of finding something similar second-hand. I found a lovely top on eBay and snagged it: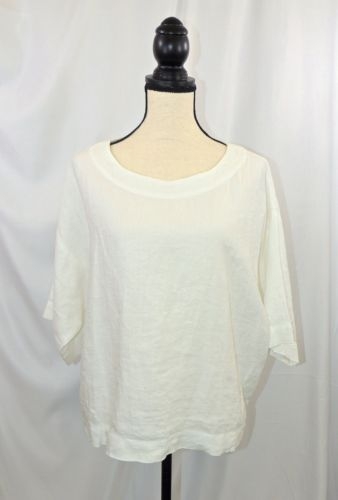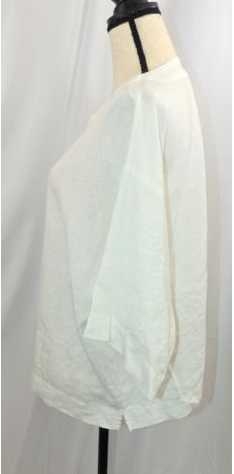 When I received it and tried it on, I realized it was not exactly what I'd been hoping for. The sleeves were quite long - 3/4 and very wide, and the overall length of the shirt was longer than I liked, giving the whole thing a baggy, almost frumpy look.
I was about to pack it up to return it, but something made me look at it again. It would be easy enough to shorten the sleeves and take the hem up... but the sleeves were so wide, the armholes would be too big.
I decided to give it a go anyway, and indeed, when I was done, the armholes indeed gave a big gaping view of the side of my bra

But I turned the shirt inside out and basically stitched a new armhole line, closing the armhole up a good bit. It's not perfect -- the material doesn't lay really well at the bottom of the sleeve, but it's more or less hidden under my arms so I think it's manageable. A bit of a hack job, but fills the gap of a boxy linen shirt to play around with and wear for fun. The linen is also thinner than the ES shirt, which makes it easier to wear for me -- less structure, a bit more drape.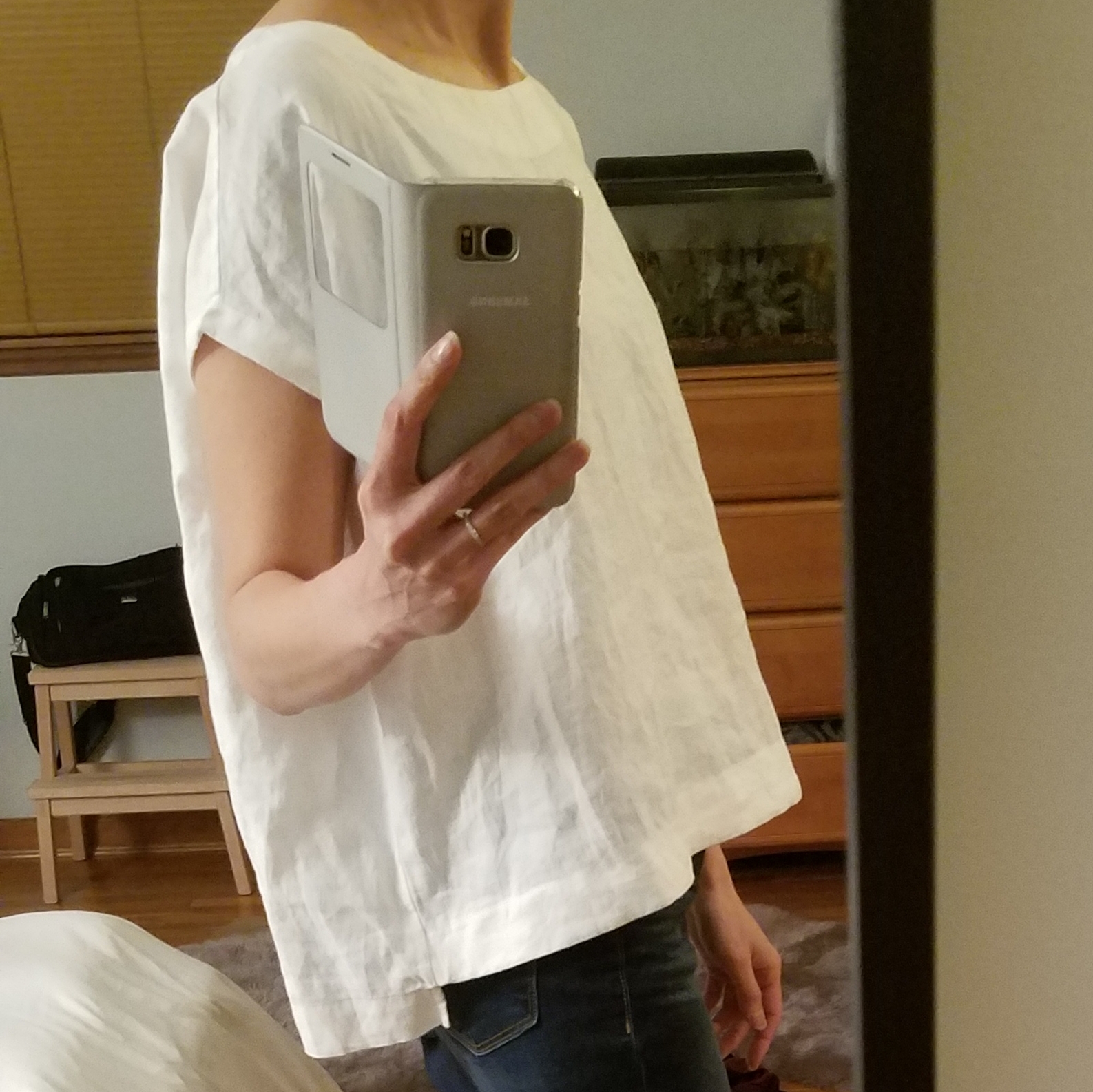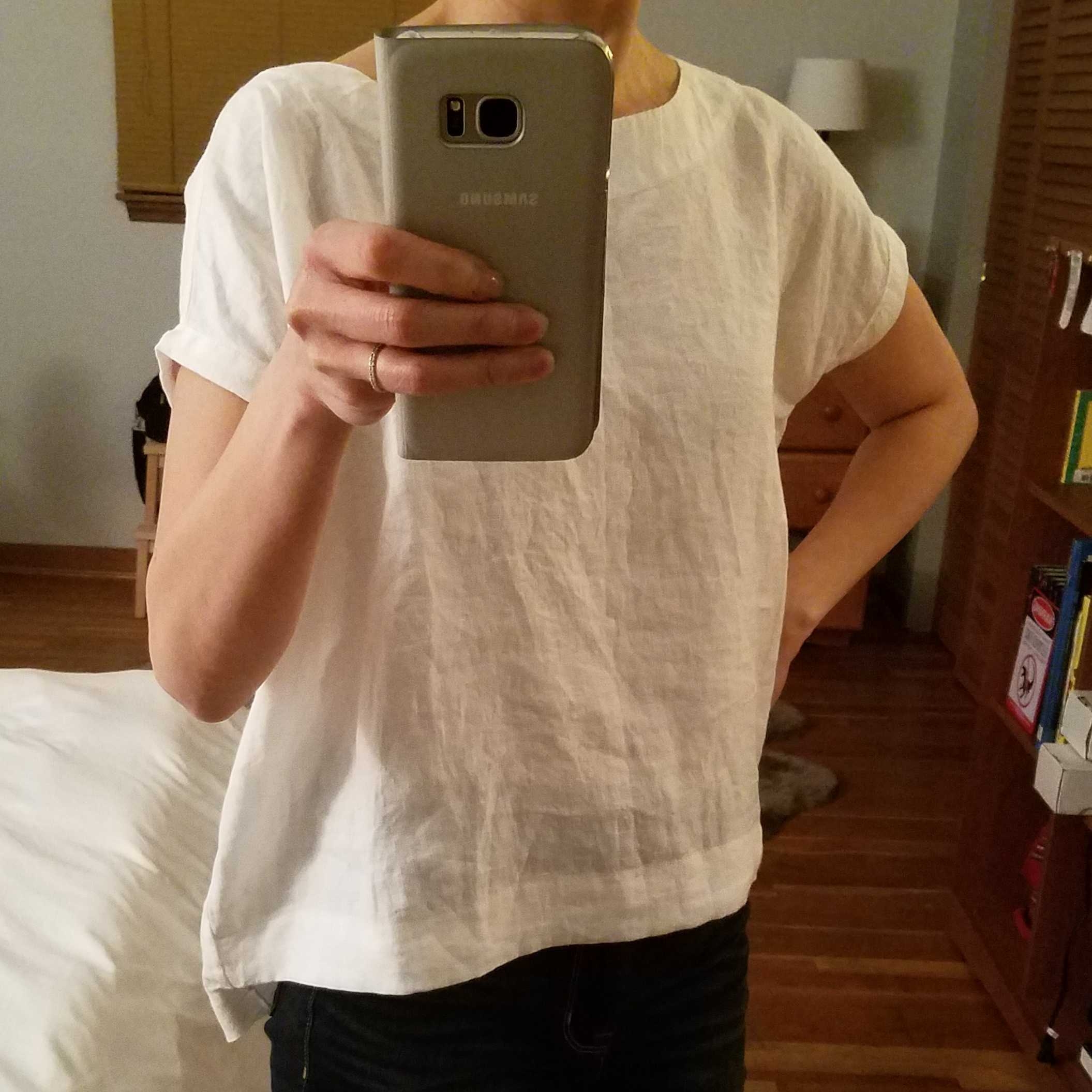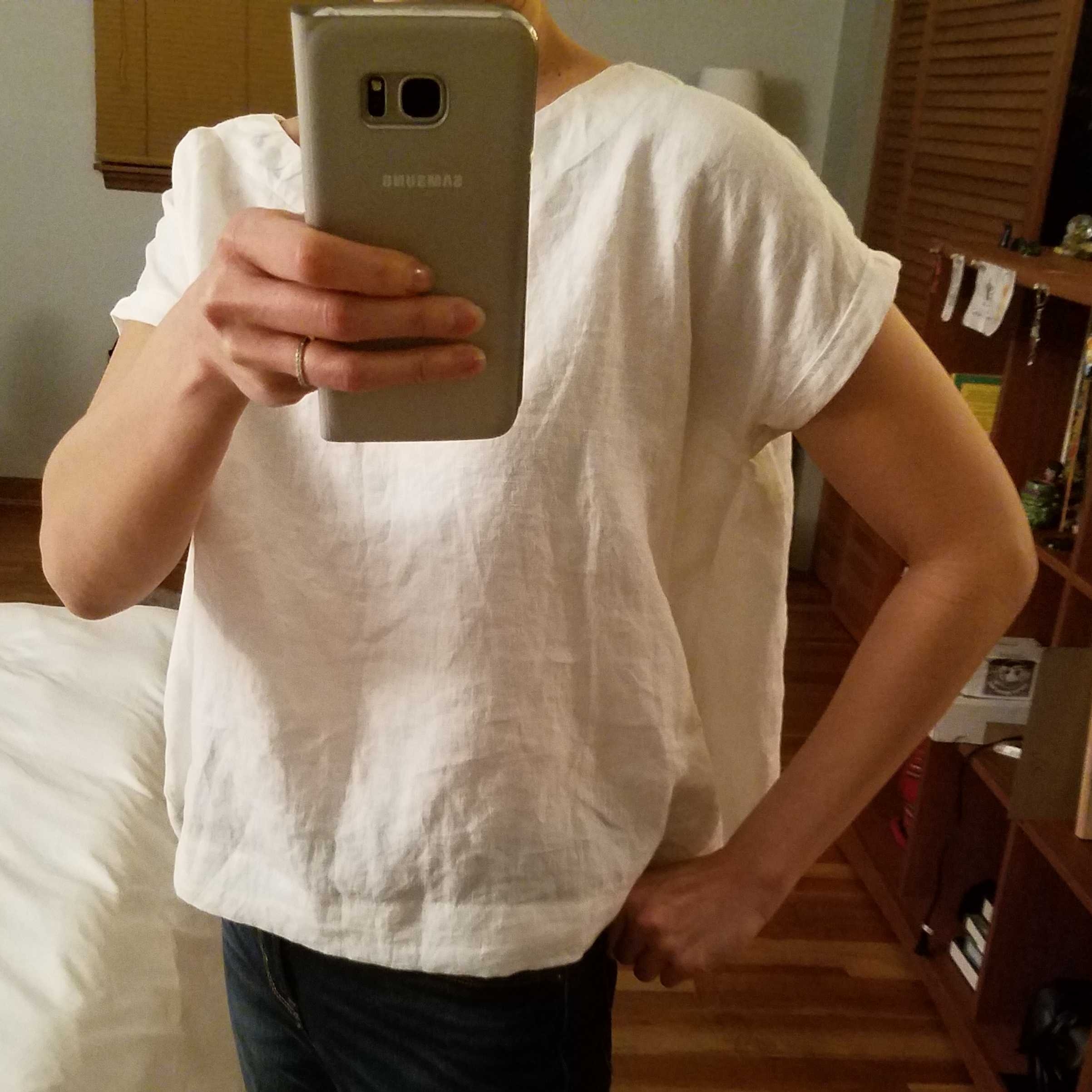 I've got this included in my spring10x10 so I can experiment with it